Get to Know Mrs.Ortega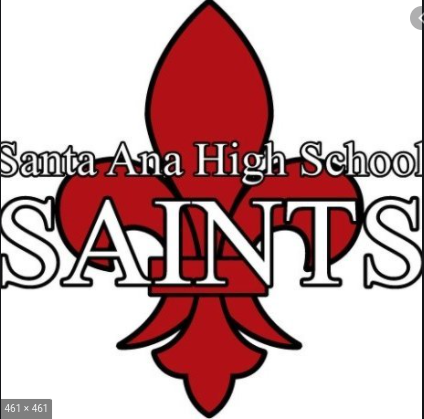 Mrs.Ortega is an environmental science educator and activist, who teaches at Santa Ana High School. She is new to Santa Ana High School and currently is in her second year of teaching. Mrs.Ortega began her education at UC Irvine where she completed her combined bachelor's degree in biology and her single subject secondary teaching credential in just 4 years. 
She began her journey as a teacher after being a TECHNOLOchicas Ambassador, inspiring Latina youth to participate in STEM. She brings computer science education experience to her teaching through her participation in the [email protected] program. She says that ¨being a positive role model for Latinx students in STEM is something that is extremely important to me". "I never had any educators through my experience in public school or college that looked like me or came from a similar background. I want to show them it is possible for them to achieve their goals in a space not traditionally viewed as theirs," said Ortega. Her varied experiences and background have allowed her to adapt to teaching in a virtual environment.
She mentions her dislike of methods of teaching used in her high school science classes. She recalls not being able to discuss issues relevant to her and her community and limited opportunities for discussion. When Mrs.Ortega realized this limited student creativity and expression she decided to change that by incorporating open-ended discussions in her class. From personal experience, I have felt comfortable enough to express my opinions on certain issues and felt free to talk about my emotions because that is the type of environment Mrs.Ortega has created. 
She uses her knowledge of the subject to make students aware of environmental issues and hopes that her students use their voice to do something about those issues. She herself has been involved in using her voice for good since a young age by participating in activism, organizing her first peaceful demonstration at the age of 16. She has always been passionate about environmental and animal rights issues and has experience in causing a positive change that she models in her classroom. She would like for her students to also rise up and use their voice because as she says ¨Your voice is the most powerful tool you have.¨. 
These are just a few of her constructive ideas that she brings into her class. She plans on expanding students' skill sets and causing a change in the community which all starts in the classroom. She hopes that whoever ends up in her class will learn, grow, and educate others.