Mental Health
Francisco Hernandez
Period:1
10/12/20
Ms.Rear
 Mental Health
Why is Mental Health so important? Mental health helps us keep going and not lose motivation and if we don't take
care of it there can be consequences. It can also affect daily tasks if you have bad mental health. Mental Health is really
important because it affects our daily lives with every choice we make. It is really dangerous if you don't take good care
of yourself you can help yourself get better because it's just as important as work.The rate of how having bad mental
health can affect you negatively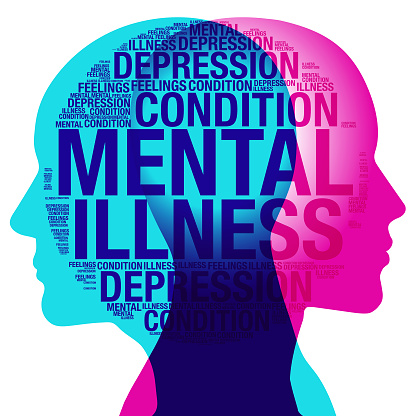 Some people don't know what mental health is and why
it's a part of us which is why it affects you without even
knowing. Mental health is our personality mixed in with
our conscience. Everyone has a different type depending
on what they went through their life. For example when
someone loses something important like a loved one their
mental health decreases and it makes you have negative
thoughts. When that happens the person can react in
many different ways anger,Sadness are two frequent ones
when you feel those it affects your mental health because
you may become irrational and you won't act like yourself. There's many different types of mental health everyone's is
different, everyone is different. When you don't care of it, your daily activities may be at stake.
Mental health can affect the biggest things and
smallest things every decision depends on your
mental health.When you are sad you usually feel
tired and not motivated which causes you to fall
behind which affects you even more because you
could be scared of failing. For example you can be
angry and go to work if somebody tells you
something you dislike you'll most likely yell out
and lash out at everyone just because how angry
you are and you have unhealthy thoughts. When people are angry it includes yelling,Violence,and stress it can all affect
you negatively you can hurt people in  your fit of rage because some people act off their emotions. That's some of the
things you may feel during when your stressed your emotions affect your mental health these days people are sad and
angry it happens so much that that's how they normally feel trapped which can be a bad thing but it can be fixed.
There are many ways to take care of your mental health. It is never too late to fix it because there is therapy, emotional
support and friends. There will be people who will genuinely make you feel better in life, people you are close with will
make you happy. For example when you are having fun it's best to express it to someone you know so they can also get
excited while talking about it you will feel happy since you made someone happy. The way it works so astonishingly
when you are with someone you know that makes you happy you'll be happier and they will make you feel better
friends are there to help so never be closed up. Mental health is a big problem with all this bad stuff happening but
people are here to help you so overall this gives you reasons to take care of yourselves.
Your mental health does affect you. It can make you have emotions and also you can take care of your mental Health.
Why is mental Health ignored? It would be a better place if everyone was happy all of them felt themselves and there
was no negativity. Everyone should check up on people that are close to them just to see if they are okay. You can be
helped by people that care about you and don't have negative thoughts.
Here is a website that has more information and health lines for people that are need: https://www.nami.org/mhstats