Cyndi Herman's Journey as a Dance Teacher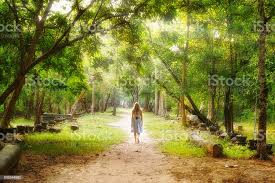 I interviewed my dance teacher, Cyndi Herman, she teaches intermediate dance, advanced dance and dance team at Santa Ana High. When Mrs.Herman began her path to her career, she wanted to start by becoming an advertiser. She had planned to go to San Diego state to major in advertising. But, as she was on her journey all of her jobs always fell back on dance. They always had something to do with dance. Until she got her first job at Valley High, where she worked for 10 years, Mrs.Herman did not accept her first dance job determined to become a dance teacher. She had the mindset of just getting a job to keep affording her dream career. While Mrs.Herman was doing her job as a walk in choreographer she fell in love with dance and her career as a dance teacher took off from there. She has actually worked in many different schools in Orange County. 
          She mostly enjoys how her students keep her on her feet and show her new things. She always has something new to learn from her students. Mrs.Herman doesn't really like the response she gets when she tells others where she works, because people are really stuck to Santa Ana High being a bad school. Although Santa Ana High School has had negative criticism, they have truly proved everyone wrong and are becoming an amazing school. She says that her least favorite part of teaching dance is when students give up even though they can do more. She likes to push her students to become better dancers and when she sees them struggling she helps them and pushes them to try more and get better. 
          Even though Valley High holds a special place in Mrs.Herman's heart, because it was her first dance job and the school where she found her passion, she does prefer Santa Ana High. What she likes more about Santa Ana High School is the students and how they are. Mrs.Herman feels like Santa Ana High students are more expressive and outgoing, like she can be more creative with them and that she can be comfortable around them. She feels like she has a true connection to Santa Ana High and it's students.