Racism has changed the world.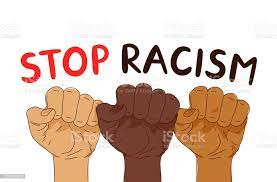 Show love to any person who is different from you. I mean, to be honest, that is Impossible to do but it will happen soon. Here is something I hear every day. Nobody is perfect. Everyone is different and weird but we need weirdness in the world. But we live in the same country. we need to stop this biggest disrespect to any different person born in a different country. Like this one baseball player who has gone through people being racist. His name is Jackie Robinson. People treated him horribly. It happened during Nineteen thousand at the Dodgers stadium because he is black. But sooner everyone started to Love Jackie Robinson had the greatest moments in his life. So many historical moments changed everyone's lives but it involves people. People even make documents and movies explaining what people did and how it affects history to this day. I think everyone is the same. Even when people still think it is funny to joke about someone's culture. That is also bullying. How would that person like it when he is getting bullied instead it is not good so be better. I still have a feeling we are better than this. You can do better. We can do better. In my conclusion, it is a bad thing to support anything being racist. We can show integrity and care to others. It doesn't matter where they are from, we are humans and always will be. Everyone can love each other also there is hope in the future that everyone can change. In this world, we all try to be unique to others but asking for too much respect will not change this planet's attitude. It will be a great gift if everyone respects a culture or somebody's beliefs. Patience is the keyword to success we will see for ourselves one day.
"A riot is the language of the unheard." Martin Luther King, Jr.
¨ I'm not concerned with your liking or disliking me… All I ask is that you respect me as a human being.¨ Jackie Robinson
Leave a Comment